NUSofting has released version 1.41.1 of EMM Knagalis, the Ethnic Melodic Module for Windows and Mac.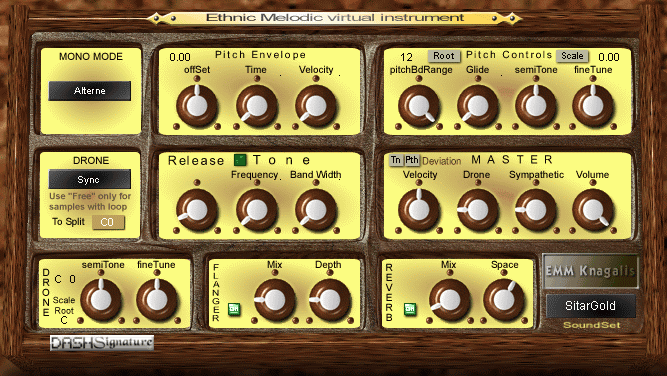 EMM Knagalis is a specialized and multi featured VSTi sample player, modeled around the structural elements of Sitar, the famous Indian lute. But its sound set also includes many other ethnic stringed instruments, as well as percussive and melodic instruments from the world stage. Instruments like Turkish Lute, Mbira (thumb piano), Santur, Shamishen and many cool bagpipes.
Changes in EMM Knagalis v1.41.1
Full 64-bit support for both AU and VST, for Mac OS X (supported on 10.6 and above, limited support on 10.5) and Windows (XP, 7, 8 and 10).
Fixed MIDI learn settings not restored in some cases.
Full samples set set of all 29 instruments produced so far included, with drone and sympathetic resonance.
New bank of 107 presets.
Single license for both Mac and Windows, up to 3 computers per user.
EMM Knagalis is available for purchase for $44 USD.
More information: NUSofting / EMM Knagalis