Ochen K. has released Chip64, a synthesizer Rack Extension instrument for Propellerhead Reason.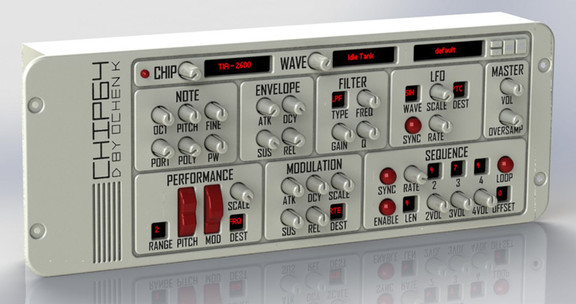 Chip64 brings the sound chips from vintage computers and video game consoles to the Reason rack.

Chip64 includes mathematical modeling of 5 chips: the TIA used in the Atari 2600, the SID chip used in the Commodore 64, the TA0x series used in the NES and Gameboy, the Vic-I used in the Vic 20, and the SN76489 chip used in the ColecoVision and Sega consoles.

With an on-board sequencer, as well as a multi-mode filter, LFO, modulation envelope, and more, Chip64 brings true chip emulation to your rack.
The Rack Extension is available for purchase for 32 EUR.