OverTone DSP has released version 2.4.1 of AF2-10, an analogue filter modelling graphical EQ plug-in for Windows, Mac and Linux. This update provides a more intuitive user interface operation, and DSP enhancements.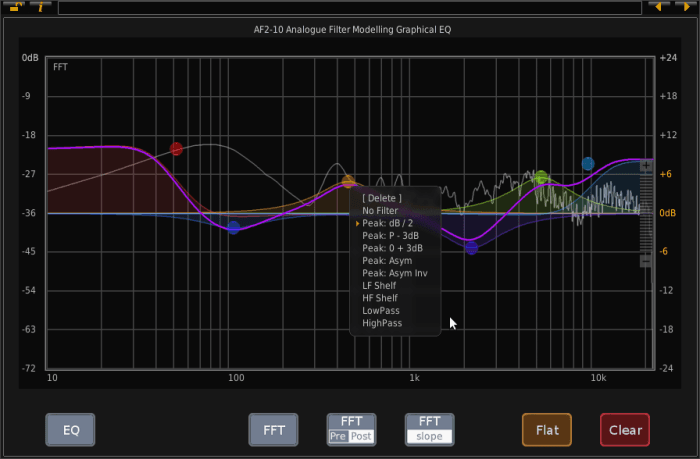 The AF2-10 is designed to provide a comprehensive selection of fully de-cramped zero-latency filter types, recreating the uniquely musical character of the best analogue circuits combined with the convenience and precision of a modern digital design. Innovative DSP algorithms ensure correct equivalent gain at Nyquist, even at low sample rates, together with low CPU demand.
Changes in AF2-10 v2.4.1
Improved glitch-free filter switching / enable / disable.
Automatically add new bands by clicking and dragging on the 0dB axis.
Cleaner FFT display rendering.
AF2-10 (VST/AU) is available for purchase for 45 EUR. The update is for existing users.
More information: Overtone DSP / AF2-10