Oxe Music Software has released version 1.3.0 of Oxe FM Synth, a free FM synthesizer instrument for Windows.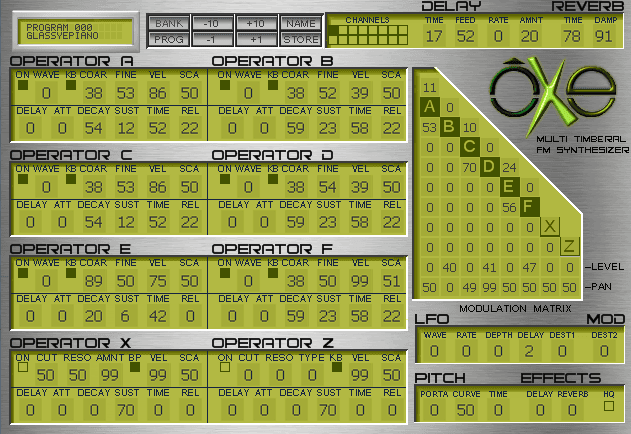 After many requests, here is the version 1.3.0 with full automation support and some useful features to improve the usability.
Changes in Oxe FM Synth v1.3.0
New feature: full automation (on channel 1).
New feature: mouse over feature.
New feature: double click for default value.
New feature: host undo/redo support.
All parameter changes are now applied immediately.
Removed the "compare" function (right click).
The "store" button now is only used as "copy" function.
Fixed the fine tune display value when keyboard tracking is off.
Fixed bug in LFO rate control.
Oxe FM Synth is available for download for Windows (VST).
More information: Oxe Music Software