Oxe Software has released version 1.3.3 of Oxe FM Synth, a free synthesizer instrument for Windows, Mac and Linux.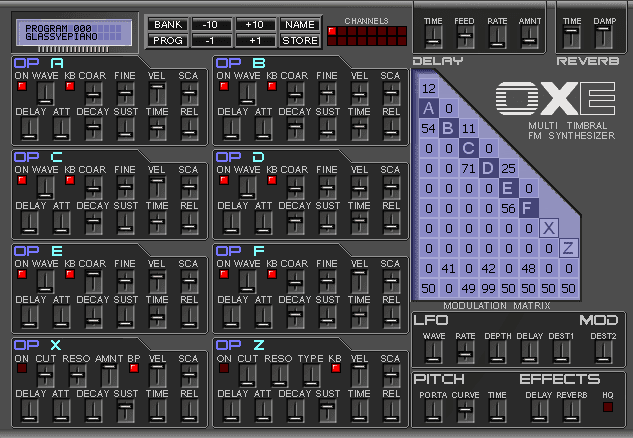 This is a bugfixing release, together with a new beatiful "DX7" skin by Layzer. Thanks to Robert Hyde, Max Gutov and Terry G. Taylor for the beta testing.
Changes in Oxe FM Synth v1.3.3
Windows: fixed bug on closing GUI.
Linux/OSX: fixed bug on loading external skin.
OSX: fixed bug that prevented some hosts to recognize the plugin.
All: fixed bug with some skin's images with an old DIB header.
New skin "DX7" by Layzer.
Oxe FM Synth is available for download as a VST instrument plug-in.
More information: Oxe Software