Hydra
This page contains patches and sound banks for Hydra by Synapse Audio.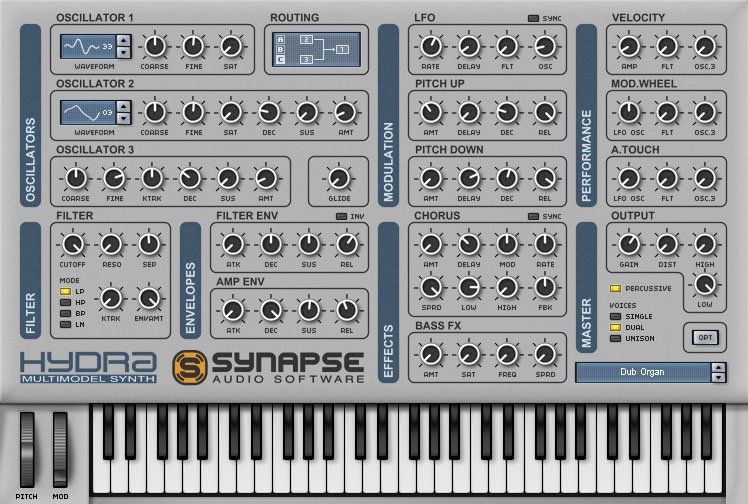 The Hydra is a multi-model synthesizer, features three different routing models, each with three oscillators. Each routing model combines the three oscillators in different ways, by phase modulation or ring modulation – and each model has radically different possibilities.
Download patches/sound banks
Find more patches by sound designers, plug-ins or check the latest additions.