kHs ONE
This page contains patches and sound banks for kHs ONE by Kilohearts.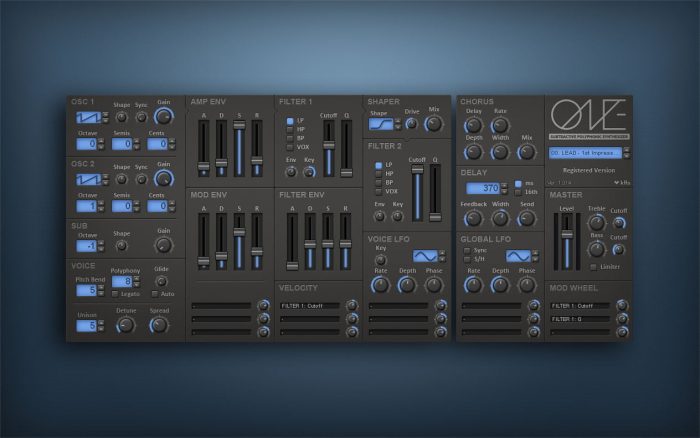 kHs ONE was not designed to be a fat analog beast with a massive warm sound. That just happened anyway.

We have put a lot of time and effort into making oscillators and filters of the highest quality which gives kHs ONE a pleasantly warm and analog sound.

Working with professional musicians and producers throughout the development process, we have made sure that the sound meets their high standards.
Download patches/sound banks
Find more patches by sound designers and synths / plugins or check the latest additions.