Minimonsta:Melohman
This page contains patches and sound banks for Minimonsta:Melohman by GForce (GMEDIA Music/Ohm Force).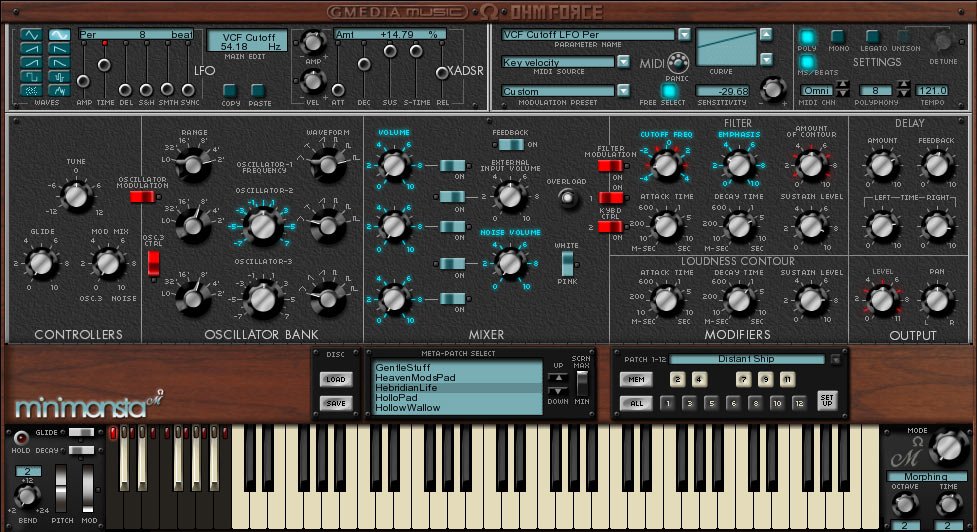 The Minimonsta is an award winning, highly detailed and accurate emulation of this original instrument with heaps of attitude. We think of it as a Mini emulation on steroids because, until the Minimonsta, numerous clones simply attempted to copy the original instrument and then add one or two features such as polyphony and another LFO, the Minimonsta takes a radically different look at this vintage masterpiece and operates on two levels.
Download patches/sound banks
You can find more patches listed by sound designer and by synth/plugin, or check the latest additions.