Oddity
This page contains patches and sound banks for Oddity by GForce Software.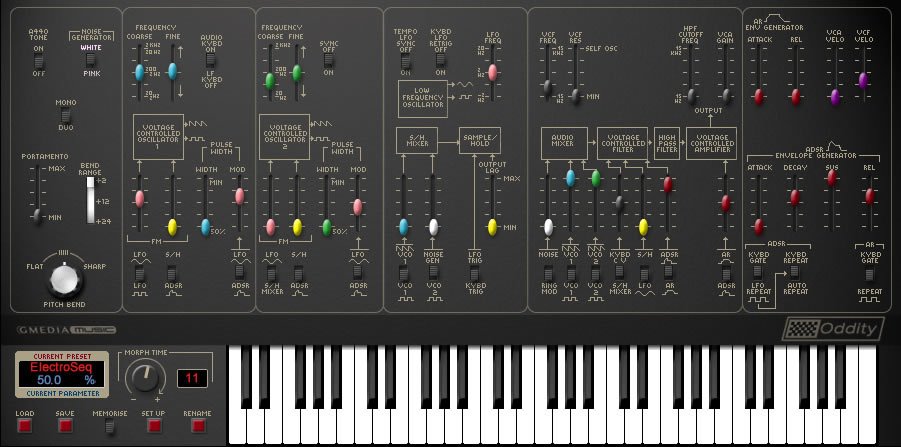 The Oddity is modelled on the classic ARP Odyssey synthesiser which was manufactured between 1971 & 1976 and was used by artists as diverse as Gary Numan, Herbie Hancock, Kraftwerk and Portishead. Its place in synth folklore is assured and deserved but due to the small numbers produced, the chances of finding one in good working order for less than a king's ransom is slim.
Download patches/sound banks
Find more patches by sound designers and synths / plugins or check the latest additions.