Phantom
This page contains patches and sound banks for Phantom by discoDSP.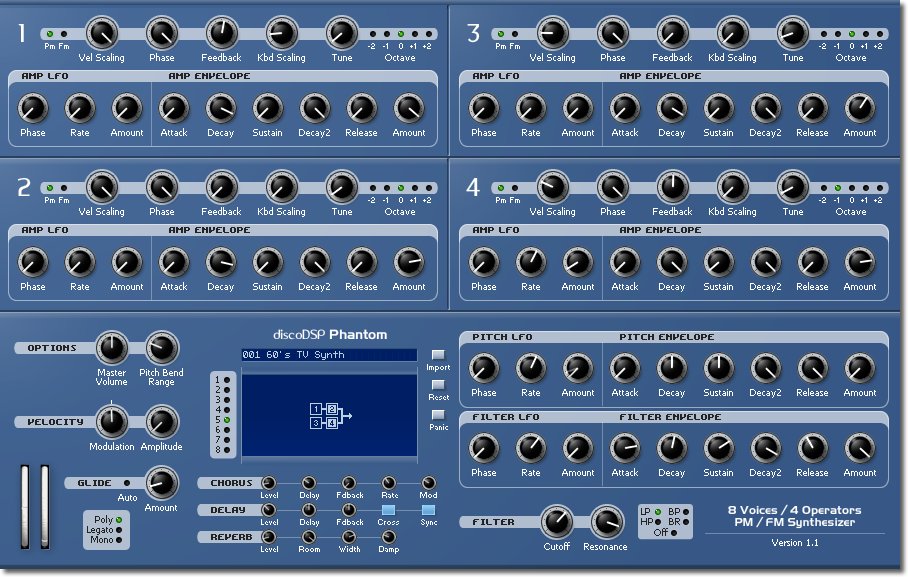 Phantom is a PM / FM synthesizer featuring 8 voices polyphony, 4 operators, 8 routings, LP / HP / BP / BR filter types, ADSD2R envelopes, Global pitch / filter envelopes, Parameter morphing, Chorus / delay / reverb effects and more.
Download patches/sound banks
Find more patches by sound designers and synths / plugins or check the latest additions.