polyIblit
This page contains patches and sound banks for polyIblit by Andreas Ersson.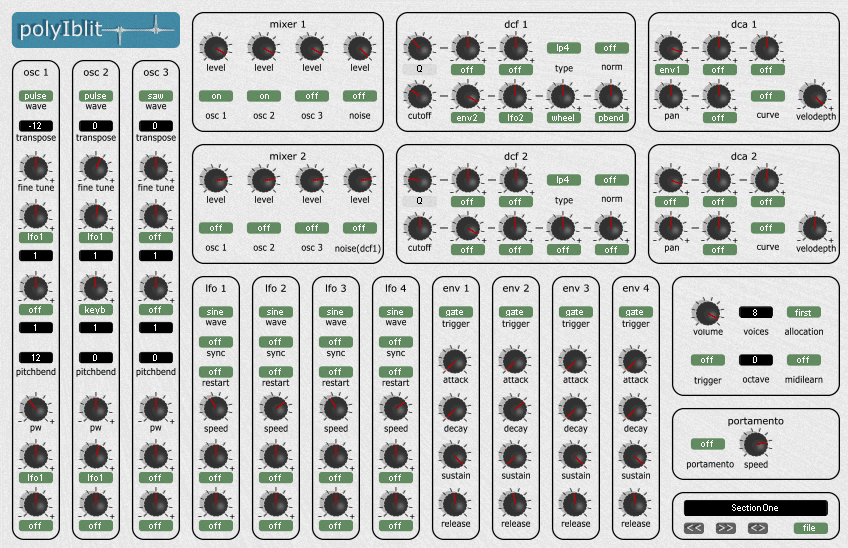 polyIblit is a VST 2.3 compatible software synthesizer for PC. The oscillator waveforms are generated using BLITs (Band Limited Impulse Train) which gives oscillators with very low aliasing.
Download patches/sound banks
Find more patches by sound designers and synths / plugins or check the latest additions.