Polysix
This page contains patches and sound banks for Polysix (part of the Korg Legacy Collection) and Polysix RE (Rack Extension) synthesizer instruments by Korg.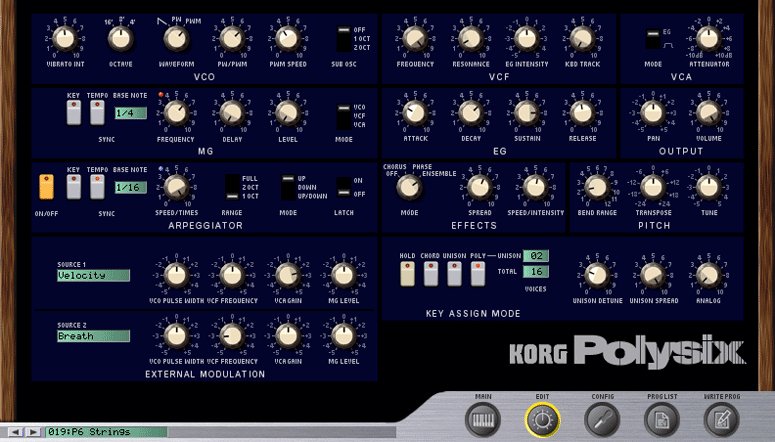 The Polysix programmable six-voice polyphonic analog synthesizer was introduced in 1981. With a full-sounding voice structure, chorus/ phase/ ensemble effects and performance functions such as arpeggiator, and unison, the Polysix became a world-wide hit. Its distinctive string and pad sounds are often heard to this day.
Download patches/sound banks
Find more patches by sound designers, plug-ins or check the latest additions.