Sawer
This page contains patches and sound banks for Sawer by Image-Line.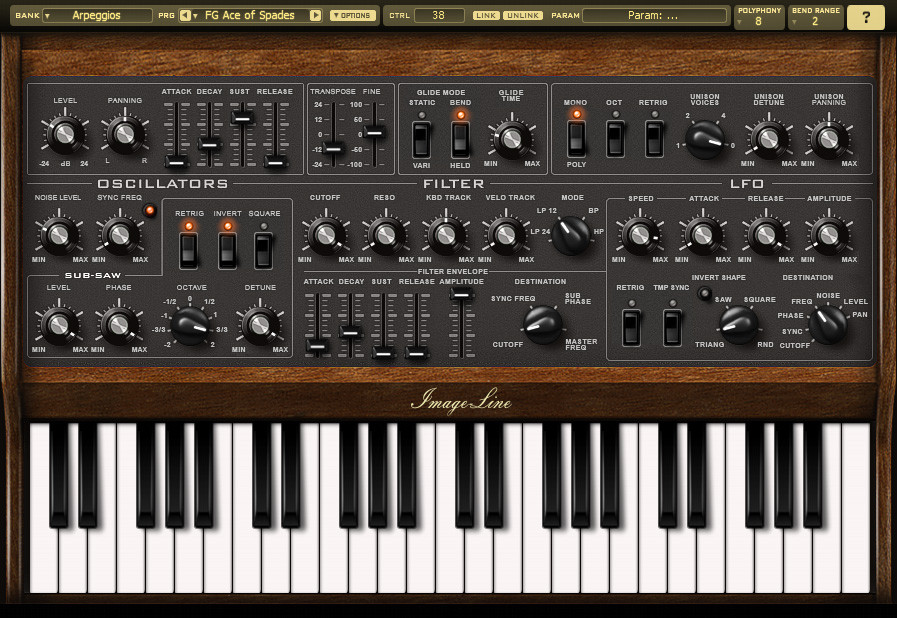 Sawer is a vintage modeling synthesizer, that cuts through the mix to deliver precisely articulated and punchy sounds. It pays homage to the envelopes and filters of a rare 1980's Soviet analog synthesizer, Polivoks.
Download patches/sound banks
Find more patches by sound designers, plug-ins or check the latest additions.