This page contains patches and sound banks for TAL-NoiseMaker by Togu Audio Line.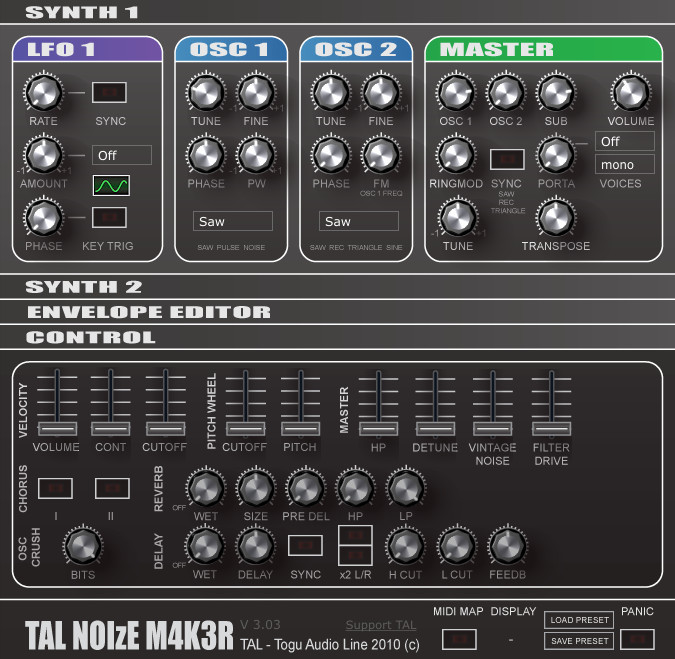 TAL-NoiseMaker is an improved version of TAL-Elek7ro and has a completely new synth engine and a lot of improvements in sound and usability. The synth also includes a small effect section with a reverb, chorus and a simple bit crusher effect.
Download patches/sound banks
Find more patches by sound designers, plug-ins or check the latest additions.