Twin
This page contains patches and sound banks for Twin by FabFilter.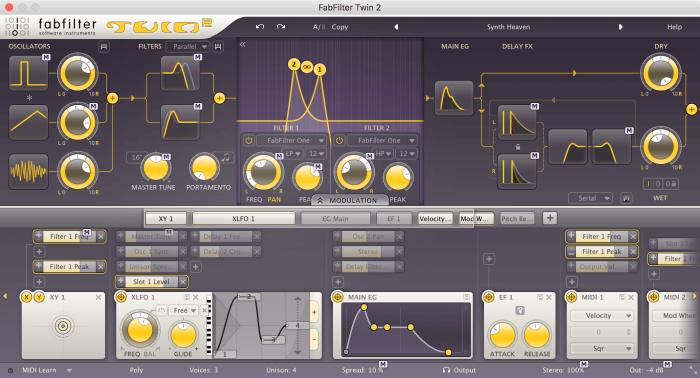 Twin 2 is a versatile and powerful synthesizer plug-in with the highest possible sound quality and an ultra-flexible modulation system.
More oscillators, ring modulation, a new delay effects section and virtually unlimited modulation possibilities make FabFilter Twin 2 much more powerful. At the same time, the new "what-you-use-is-what-you-see" interface with an intuitive routing display makes it also far easier to use. And with more than 1600 factory presets, you can get started right away.
Download patches/sound banks
You can find more patches listed by sound designer and by synth/plugin, or check the latest additions.