This page contains patches and sound banks for Ultra Analog by Applied Acoustics Systems.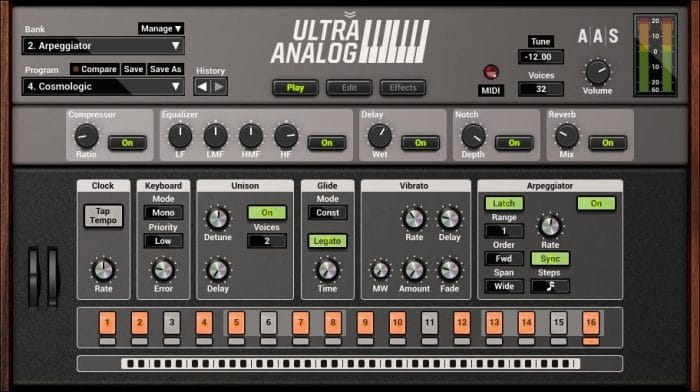 Ultra Analog is about capturing the unique warmth and feel of analog circuitry. At the heart of Ultra Analog are the best alias free oscillators of the industry, featuring standard wave shapes, hard sync, sub oscillators and integrated pitch envelopes. Ultra Analog also features comprehensive multimode filters, dedicated envelope generators and syncable LFO's for the best evolving and dynamic analog tone you ever heard.
Download patches/sound banks
Find more patches by sound designers and synths / plugins or check the latest additions.