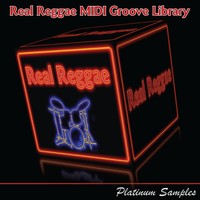 Platinum Drums has announced the release of the Real Latin and Real Reggae MIDI Groove libraries.
Real Latin is a comprehensive collection of Latin Music oriented MIDI drum grooves featuring over one thousand authentic grooves and fills. Feel is everything and all of these MIDI grooves are live recordings with minimal editing to preserve the groove. The MIDI grooves included in Real Latin include Tango, Bolero, Samba, Mozambique, Calypso, Bossa Nova, Cha Cha, Merengue, Mambo and more styles of Latin grooves.

Performed live on an electronic drumkit, Real Reggae are raw reggae performances ready for your reggae, dub or ska tracks formatted as both Songs & Grooves. Included are Timbale, Woodblock & Cowbell one-shot samples as WAV files as well as a stereo 16 velocity BFD2 Timbale instrument.
The Latin and Reggae libraries are available to purchase at $35 USD each.
A 15% discount is available When purchasing more than one of the Real series Groove Libraries at the same time. This offer is expires December 31st, 2012.
More information: Platinum Samples