Plogue has released sforzando, a free SFZ player powered by the ARIA Engine.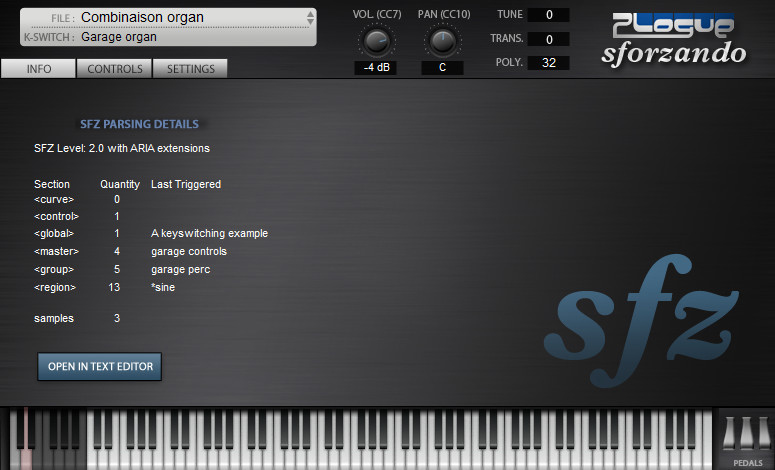 Plogue is proud to announce the release of its new and free sample player that is highly SFZ 2.0 compliant. Advanced musicians and hobbyists now have a free and powerful tool to experiment and share instruments without relying on a proprietary format.

sforzando has only one slot, no fancy UI, effects or mixers. So everything needs to be done at the SFZ text file level, no cheating. sforzando is also a name given for a sudden change in music dynamics which is represented by the "sfz" symbol.
sforzando for Windows and Mac (VST/AU/RTAS/standalone) is available to download now.