Plughugger has launched a new soundset for the Repro synthesizers by u-he that sets the focus on the golden age of electronic pop: the 1980s.
The Future Sound of Retro 80s Pop is a complete collection of everything you need for producing 80s analog style pop: mellow basses, popish leads, lush pads and of course inspirational sequences and arpeggios.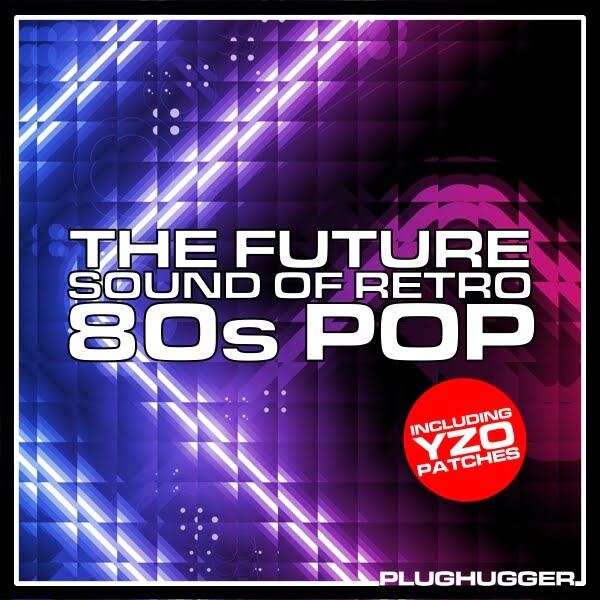 The soundset was created by first replicating classic sounds that defined the genre. Next step was to redesign them without straying too far away from the genre. The final step in the design process was to take a handful of iconic 80s sounds and bring them into the modern world of Synth Wave and EDM.

All sounds in the soundset are properly tagged making finding sounds easy.

As a bonus Plughugger also included a special "YZO" collection of sounds. The YZO sounds are reproductions of some classic synth sounds from an iconic synth pop duo from the 80s. Apart from the reproductions, Plughugger tweaked and further redesigned the sounds – plus recorded all synthesised kick drums as audio files.
Future Sound of Retro 80s Pop features
213 sounds in total.
Repro-1 Presets (60 sounds): 60 Sequences / Arpeggios.
Repro-5 Presets (90 sounds): 30 Bass sounds, 31 Synth / Keys sounds, 29 Pad sounds.
YZO Presets (51 sounds): 36 Repro-1 Presets, 15 Repro-5 Presets.
12 Unprocessed drum sounds, 24 bit/44 kHz mono.
The Future Sound of Retro 80s Pop costs 14.90 EUR. Until June 3rd, 2018, you can save 30% off and purchase the soundset for only 9.90 EUR with coupon code REPROPOP at checkout.
More information: Plughugger