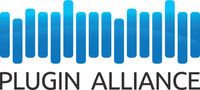 Dirk Ulrich of Brainworx recently launched the Plugin Alliance, a one-stop shop for several plug-in developers.
These currently include Maag Audio, Elysia, SPL, Vertigo, Brainworx, with plug-ins from Millenia, Chandler, Neve, and Charter Oak to be expected in 2012.
Easy license management, hassle-free installation, great sound and reliability. One license file for all your plugins, that´s it.
While I do use a few plug-ins that require a hardware dongle, I totally prefer not having to use them. I think it's pretty exciting Plugin Alliance has created this software based system for managing all licenses of Plugin Alliance plug-ins in one place.
If you are interested in checking out how all this works, just head on over to the Plugin Alliance website and get some (or all) of the free plug-ins from Elysia (niveau filter), SPL (Free Ranger), and Brainworx (bx_cleansweep V2 & bx_solo).
But wait, there's more!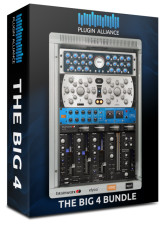 Plugin Alliance has kindly donated a free copy of The BIG 4 Bundle (value $777 USD), to be given away to one lucky rekkerd.org reader.
The BIG 4 Bundle includes:
bx_XL M/S Mastering Limiter – The new Loud!
elysia alpha compressor – all discrete M/S Mastering Compressor
SPL Passeq – 72 coil filters Monster EQ
Vertigo VSC-2 – "The Mercedes of VCA Compressors" (Vintage King USA)
This bundle will give you a rock solid and tight mastering chain or stereo bus setup. The bx_XL, Passeq and alpha Compressor all work in M/S modes optionally.
To enter the giveaway you need to answer the following questions:
bx_XL is based upon the M/S technology from which other Brainworx plug-in?
Which switchable frequencies are available for the sidechain hipass filters on the Vertigo VSC-2?
The elysia alpha compressor plugin offers a signal coloration different from the hardware unit, what is this mode called?
How many different sets of adjustments can be saved within one instance of SPL's Passeq?
Make sure to send in your answers before March 17th, 2012, 11:59PM CET for a chance to win a copy of The BIG 4 Bundle. The winner will be randomly chosen from all correct entries, and announced on this page on March 18th, 2012.
Good luck!
More information: Plugin Alliance