Plugin Boutique has launched a Facebook contest, offering the chance to win some plugins to its Facebook fans.
Win studio gear from Minimal System Instruments and AudioSpillage (available for Mac & PC) plus 1GB of Loopmasters Samples.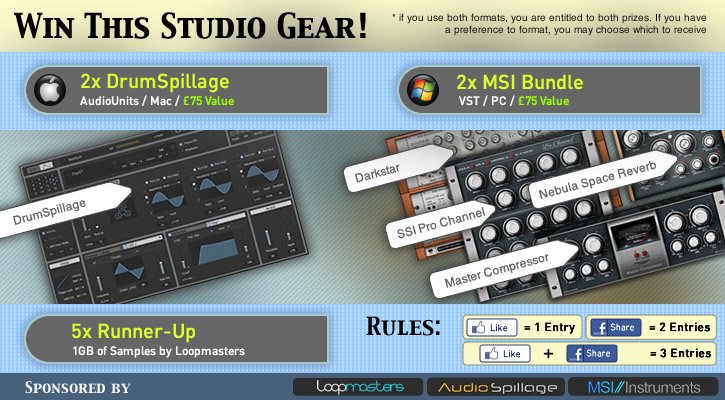 Like & Share Plugin Boutique's photo for a chance to win plugins and sample packs.
To enter the contest participants have like this photo.
A "Like" gets you 1 entry in the contest, a "Share" is good for 2 entries, or do both to get 3 entries. The winners will be announced on the Plugin Boutique Facebook page.
More information: Plugin Boutique