Plugin Boutique has announced an exclusive group deal offer on Sigmund, the delay effect plug-in from D16 Group.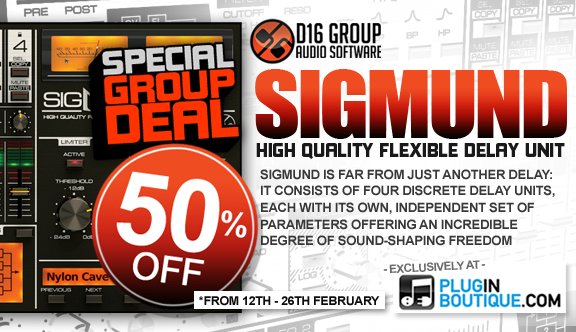 Sign up for our group deal & tell your friends to save 50% on D16 Group Sigmund Delay.

Once 100 people have entered into the group deal, the special offer will become active and you'll be emailed instructions on how to purchase at Plugin Boutique for 50% off.

There is no cost for entering into the group deal. The deal will not be active until 100 people have entered the offer.
More information: Plugin Boutique / Sigmund