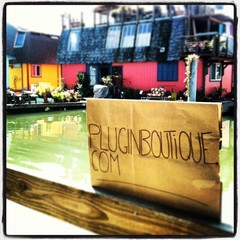 Plugin Boutique has announced a Photo Competition, an opportunity to win prizes from Plugin Boutique and Loopmasters.
Fancy your hand at a bit of photography or simply have any eye for a good snapshot? Here's a call to all aspiring photographers, Instagram junkies and plain old gear-heads. Plugin Boutique have launched a little photo competition where you can put your snap-shot prowess to work.

Simply upload your photo to our competition page here, and it will be put to the public vote. Keep it clean kids, we'll be approving them before they go live ;)
The winner will receive a £60 Plugin Boutique voucher and 5 Loopmasters Artist Series DVDs of your choice.
The contest ends May 11th, 2013, 11:59PM (PST).
More information: Plugin Boutique