PlugInGuru has announced a bundle offer on the Unify multi-plugin audio plugin and host, offering a free copy of the CloudCity V1 sound library with a purchase.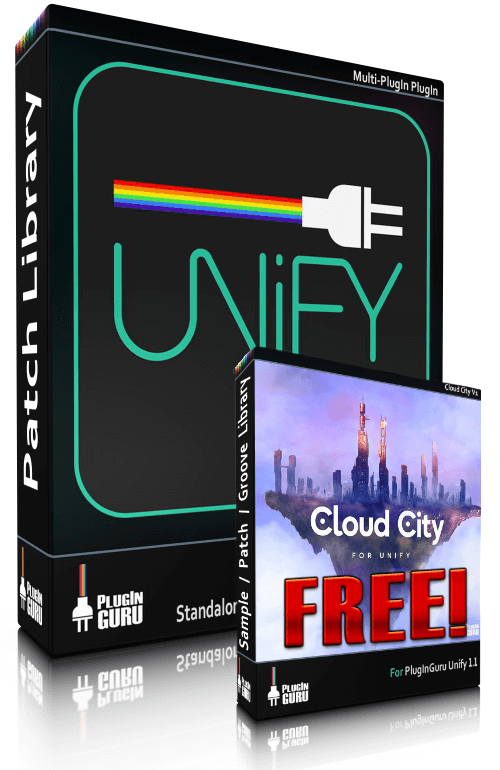 Between now and January 10th, we are offering a special opportunity! Purchase Unify for $79 and our $59 sample + patch library is included! 1,025 inspiring patches to fire up your creativity!

I love this quote from a new Unify owner:
"I really didn't know exactly what to expect out of Unify. Just got Unify+CloudCity as a Christmas bundle. In a nutshell, this is one of the best, if not the best, plugin purchases I ever made. This thing is absolutely amazing on its own. The fact that I can also bring all my Spectrasonics, NI, Spitfire, and other libraries into it makes the sonic possibilities virtually limitless.."

Thank you to all for your continued support!
PlugInGuru is also offering a 40% discount on all sound libraries during the promotion. The offer expires January 10th, 2021.
More information: PlugInGuru