Freaky Loops has released a collection of emotional piano sounds with Romantic Pianos, a pack that creates a heartfelt, inspiring mood with cinematic flavors.
Featuring 20 professionally played, sentimental and inspiring piano themes and 20 meticulously programmed MIDI files range at 70/80/90 BPM. From heart-warming phrases to emotive progressions, sensitive melodies to minimalist piano passages..

All these natural sounding pianos will work in just about any track mix. MIDI files are allow you to assign these melodic phrases to your favorite synth or sampler, allowing them to slot perfectly into your production. Simply drag and drop or import your chosen file into your sequencer software. You're then free to get creative to re-arrange the musical phrase exactly as you want it, add your own unique sound and build up your new track!
Romantic Pianos is available from Loopmasters for £19.95 GBP.
Predestination 2: Cinematic Retro-Fi Themes offers a a variety of inspiring cinematic sounds and 80-ish retro melodies ready to provide depth and shimmering to your upcoming productions.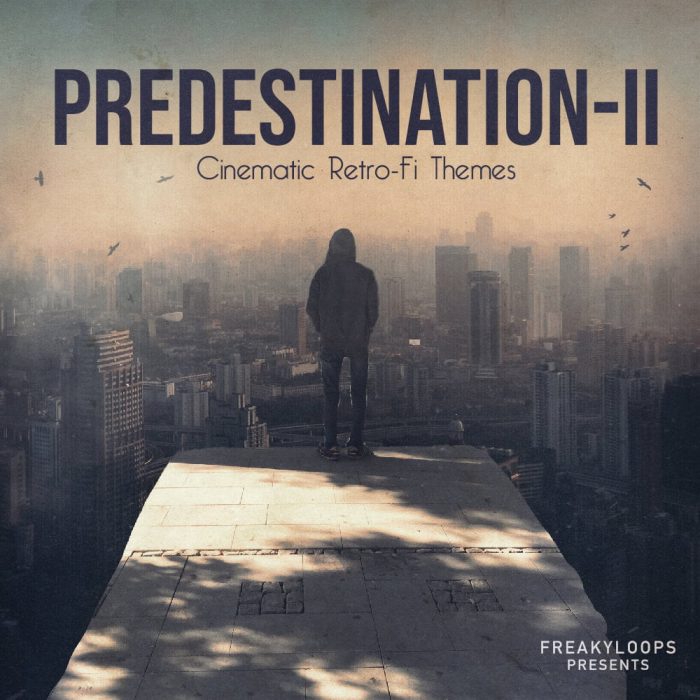 'Predestination Vol 2' is packed with 612MB unique and unheard of material and all is ready to blow-up your mind and boost your creativity!

Consisting of futuristic sci-fi sounds, cinematic synthwave patterns and sequences, hypnotic bass and pulses, dreamy arpeggios and evolving melodies, cinematic drums and impressive drum hits, energetic percussions and fxs etc.. Everything is right in here! All sounds are organized into folders for easy access and can be used in your productions!
Predestination 2 is priced £24.95 GBP.
More information: Freaky Loops