Producertech has launched the Beginner's Guide to Synthesis, a video course by Rob Jones featuring 3 hours of streamed tutorials and an included assessment to provide some interactive feedback on students' synthesizing knowledge.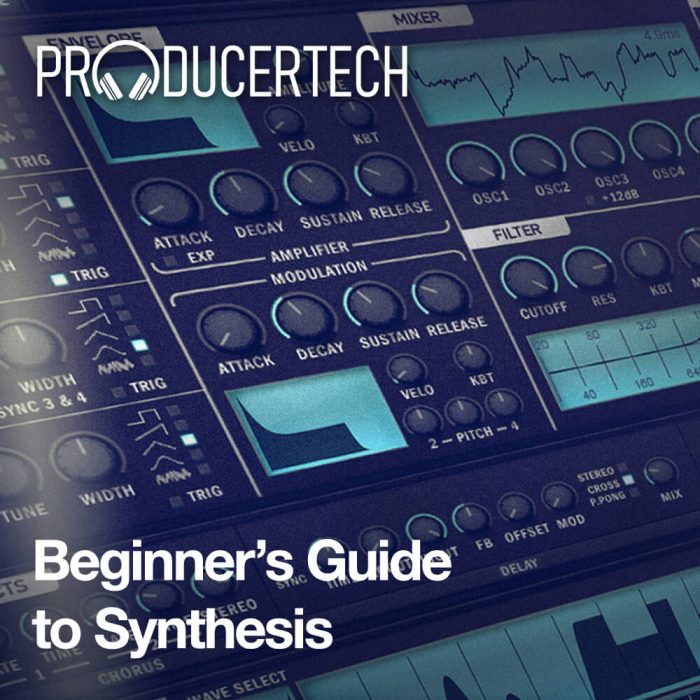 With the huge range of synthesisers available today, comprising both DAW factory instruments and 3rd party synth plugins, a knowledge of how to use them is an essential part of modern production. This course aims to give you all of the fundamental skills and confidence to tackle sound design with any synthesiser with ease, to enable easier patch editing and creation of your own presets from scratch.

The tutorials work through all of the main sections of a synth, including oscillators, filters, envelopes, LFOs, arpeggiators and more, explaining the function and control set of each one. To make the course as universal as possible, a wide range of synths are featured in the tutorials, with many of the most popular synth plugins and DAW built-in instruments shown.

The tutorials are punctuated with white board demonstrations, to help convey the main synthesising principles, combined with numerous examples of patch creation every step of the way. Students will learn how much can be done with relatively little on a synth, whilst also absorbing a wealth of techniques that will provide a solid foundation for designing many different types of sound. Although the course is primarily aimed at beginners, due to the technical nature of sound design, the level is mostly intermediate with an occasional foray into more advanced territory in one or two places!
The course is available for £19.95 GBP.
More information: Producertech
Signing up to the course provides immediate access to 3 hours of streamed tutorials, as well as an included assessment, to provide some interactive feedback on students' synthesising knowledge. As with all Producertech courses, free sample module(s) are available to enable viewing of excerpts before signing up, for an example of the course style and content, which will have you mastering synthesis in no time!