Producertech has released Melodic Deep Tech House & Techno Part 3, the next tutorial video in the course series that takes a journey through the production of a Melodic Deep Tech House/Techno track.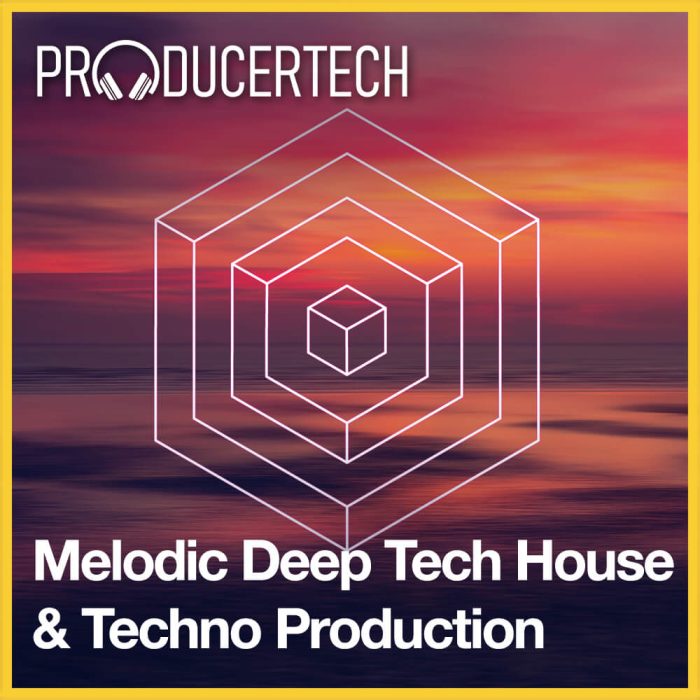 The series covers every aspect of the process along the way, from initial conception to final mixdown. After covering creation of sounds and arranging in part 1 and part 2, this next episode takes a look at mixing down.
Leaving no stone unturned, the producer Simon Shackleton reveals all of the sound design, audio editing, effects processing, music theory and mixing techniques, so that students receive all the knowledge required to produce professional quality music of their own.

Simon Shackleton has been producing professionally for 25 years, going under aliases such as Lunatic Calm, Zodiac Cartel and Elite Force. His music has received support by DJs across the globe and been featured in films like 'Charlie's Angels' and 'The Matrix'. Renowned for his meticulous nature, eloquence and ability to produce heavy but musical dancefloor tracks, Simon is the ideal tutor for this course.

In the first part, Simon provides a thorough guide to the creation of every part in the track, from drums, bass and leads, to vocals, pads and FX. An assortment of Loopmasters samples are used for the job, carefully sculpted and layered together, with occasional synths employed for melodic parts. Part 2 then continues the journey, with a detailed look at working the parts into a full-on organic arrangement, which is mixed down in part 3.
The course is available for purchase for £29.95 GBP.
More information: Producertech