Producertech has launched DIY Audio Mastering – The Producertech Guide, a video tutorial course on DIY mastering by Adam Goodlet.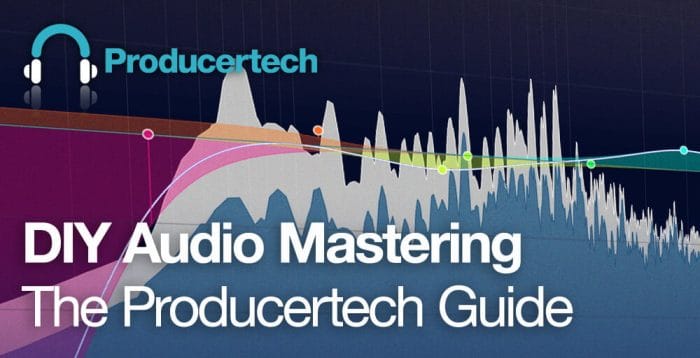 Following on from his successful Psytrance course in Logic, Producertech has invited Adam Goodlet back to create this new set of tutorials, this time focusing on the DIY mastering process. The course teaches his 8-step process, with individual lessons that demonstrate each technique with built-in DAW effects, in addition to an 'ear training' bonus module that uses 3rd party plugins to master a track in realtime.

Adam Goodlet has been creating music for over 15 years and currently operates the Re:Creation studio facility in the UK, which provides music production, video editing, tuition and his Really Good Mastering online service. With a wealth of experience, and a reputation for creating powerful, wide and warm masters, Adam is well equipped to share his knowledge with the Producertech community.

The course is an in-depth guide to the DIY mastering process. Kicking off with an explanation of what mastering is, Adam then proceeds to break down his mastering process into easy-to-follow steps. The modules cover a variety of essential mastering techniques, from EQing to achieve spectral balance, to multiband dynamic processing to produce a tight low end and crisp highs. At the end of the course, you'll have all the knowledge you need to create loud, punchy and powerful mastered tracks that will sound massive on any speaker or sound system.
The course is available for purchase for £19.95 GBP.
More information: Producertech / DIY Audio Mastering – The Producertech Guide