Propellerhead Software has announced that it has been renamed to Reason Studios and a major update to its flagship music-making software Reason is coming soon.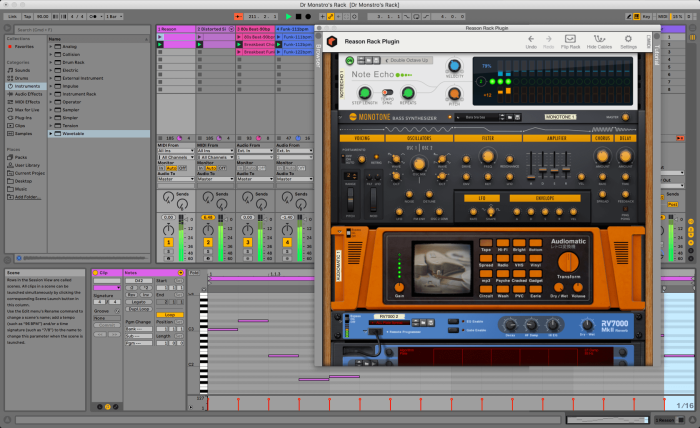 Enabling music makers of all major digital audio workstations to plug the Reason Rack into their sessions, Reason 11 includes the Reason Rack Plugin, on top of a number of updates to its standalone music making software.
"The rack of devices has always been the core of Reason. Now with Reason 11, anyone can easily add the Reason Rack Plugin to their favorite DAW," said Mattias Häggström Gerdt, Propellerhead Product Manager.

"With the addition of 6 new devices, the Reason Rack is bigger than ever, so that you can make music the way you want. We've, of course, improved Reason as a DAW too, adding some of the most requested workflow features like improved sequencing and editing."
Bring your favorite Reason devices into any DAW with the Reason Rack Plugin (VST/AU). Or, sequence faster than ever with razor-sharp focus.
Edit, draw, crossfade, curve and zoom – building your tracks in no time. Craft and polish your sound with new innovative modulation effects and a trio of devices pulled from Reason's million-dollar mixing console.
"We're changing our name to Reason Studios to clearly express our dedication in delivering the best experience for all music makers, regardless of where they are in their creative journeys," said Timothy Self, Chief Product Officer.

"The world really knows us for Reason. Reason Studios encapsulates our mission of building a platform for all music creators. Reason 11, with its seamless integration into other music production software, truly exemplifies how we want to open up to the world."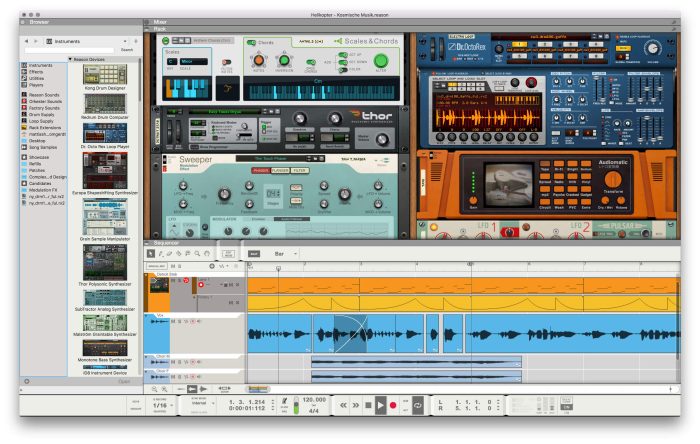 New Reason 11 devices include:
Quartet Chorus Ensemble: Spice up your sound with four flavors of chorus and ensemble effects. From classic vintage chorus to the unique sound of granular ensemble.
Sweeper Modulation Effect: Add more color with this high quality, multi-talented phaser, flanger and filter unit with expansive dynamic modulation options.
Master Bus Compressor: Reason's trusted ready-for-radio bus compressor can now be applied anywhere in the rack.
Channel Dynamics: Use the subtle compressor, expander and gate from Reason's studio-grade mixer anywhere in your signal chain.
Channel EQ: The legendary modeled EQ unit featured in countless platinum recordings is now its own rack device.
Reason 11 will be available for purchase worldwide on September 25, 2019 starting at 79 EUR/$99 USD for Reason 11 Intro, 349 EUR/$399 USD for Reason 11 and 549 EUR/$599 USD for Reason 11 Suite. Upgrades will start at 129 EUR/USD.
Reason Studios is offering a grace period for customers who purchased Reason 10 or Reason 10 Intro on or after August 1st, 2019. Purchasing and registering a qualifying product today makes users eligible for a free upgrade to Reason 11 instantly when it becomes available.
Over the coming weeks, Propellerhead will change to Reason Studios wherever Propellerhead shows up, including its website and social media sites. Visit Reason Studio's blog for further details.
You can now sign up for beta testing of Reason 11. The VST3 version is coming on September 25th, the AU version is coming before the end of the year.
More information: Propellerhead Software