Pulsar Audio has launched a sale on the Echorec magnetic disc echo/delay effect plugin, offering a 50% discount for a few days only.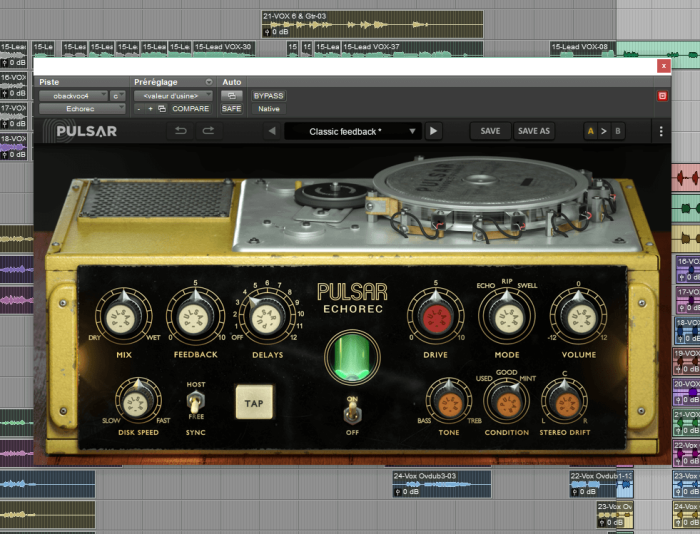 The Echorec plugin offers an authentic tube sound, magnetic field recreation, stereo drift, creative modulations, three states of wear, and an Off Mode that reproduces the color and grit of the delayed signal, without any delay.
The Echorec is a software emulation of the iconic echo/delay unit of the same name produced by the Italian brand Binson in the 1960s.

The plug-in faithfully reproduces the sound of the tubes and magnetic disk of the analog original. You get a delay sound with a pronounced personality, a warm and round colour, which can also be used as a simple saturation to obtain unique textures.
The plugin is on sale for $49 USD at Pulsar Audio and Plugin Boutique until July 13th, 2020 (regular $99 USD).