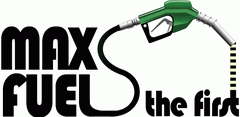 Puremagnetik has announced Max Fuel, the First, a forthcoming bundle of Max For Live devices.
Most of the bundle is still in witness protection, but we are slowly bringing them out of the shadows. The first member is Spectral Mixer, currently available as a free download.

Spectral Mixer is an audio processor. It allows you to independently adjust a signal's quiet, mid and loud parts. Sure, you could use it as a noise gate, but there is no reason to stop there. Want to hear a little more of the fretboard and a little less of the guitar? No problem. Want more 'play in the joints'? Try the attack and decay parameters. Just looking for a new way to re-balance a track's sound? This is your answer.
The Spectral Mixer Teaser is available as a free download.
More information: Puremagnetik