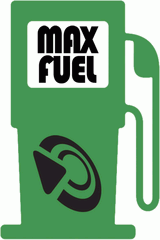 Puremagnetik has announced the release of Max Fuel, the First, a Max for Live add-on.
Max Fuel, the First is a bundle of ten highly refined Max For Live devices. All were created with the musician in mind and work well in Live for either production or performance.

Max Fuel, the First is additional content for anyone looking to expand the suite of tools that comes with Max For Live. By including the control devices, some of the deeper potential of Max For Live is being brought to the end-user without the need to learn Max. This bundle has been rigorously tested and also includes presets, devices racks, and clip examples, providing standard Puremagnetik drag-and-drop content.
Max Fuel, the First features
Software Instruments

Bump – A mono synth with a generous, easily controlled feedback section.
Stick – A drum instrument based around classic FM synthesis, ready for use in Drum Racks.

Audio Effects

Drop – A multiband device where each band receives a percentage chance of being heard.
Jumble – An audio processor with the same delay/feedback portion as Bump.
Marx – A rebranded Spectral Mixer, setting different volumes and interactions for the signal's quiet, mid and loud portions.
Veer – A flexible pitch shifter with a dry/wet control for the output.
Yell – A rich multiband distortion.

Control Devices

el Effo – A versatile low frequency oscillator/step sequencer.
Multiplexd – A single knob that proportionately controls up to 4 plug-in parameters, simplifying automation or MIDI control of multiple parameters.
Side Chainer – A robust converter of any audio signal into a modulation signal.
Max Fuel, The First for Live 8.1.4 and Max For Live is available to purchase for $38 USD.
More information: Puremagnetik