pureMix has announced a series of daily webinars on pureMix Live, in which pureMix mentors such as Fab Dupont, Andrew Scheps, Vance Powell and F. Reid Shippen will be hosting their own shows.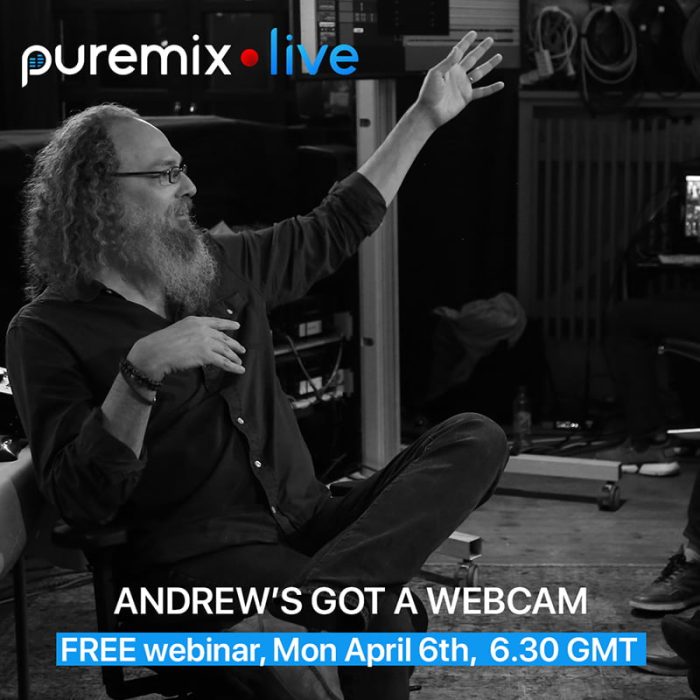 Expect some very special guests such as multi-award winning producer Dave Cobb and Eduardo Cabra from the band Calle 13.

You will also get the chance to watch Fab Dupont mix an entire song in Universal Audio's new DAW: LUNA and discuss home studio's acoustics with world class acoustician Martin Pilchner.
The series kicks off Monday April 6th, at 6.30pm GMT, when you can join to see Andrew Scheps interview Matt Ross-Spang, with Q&A to follow.
More information: pureMix