Pyramind has announced two upcoming events in July.
Yamaha will host an evening with Steinberg Nuendo 8, a free event that takes place at Pyramind on July 11th, 7pm.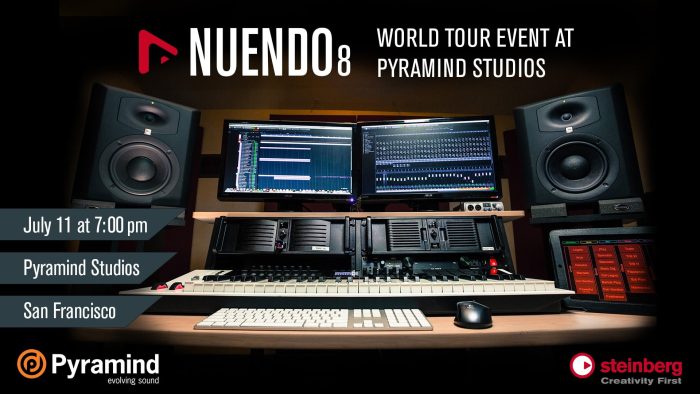 Join us for an exclusive San Francisco event, featuring the latest additions to Steinberg's powerful Nuendo 8 Platform.
Nuendo 8 now offers Game Audio Connect 2, Direct Offline Processing & Sound Randomizer.

Nuendo is an audio software product for music recording, arranging, editing and post-production. The package is aimed at audio and video post-production market segments, but it also contains optional modules that can be used for multiple multimedia creation and audio sequencing.

This event will be hosted by Yamaha and feature Greg Ondo, Steinberg's Field Marketing Manager for all of North America leading the product demo and discussion.
Come join us to check out all the new features of this industry standard platform.
Later in the month there's the Elite Session with Harley Rayner of Mt. Eden.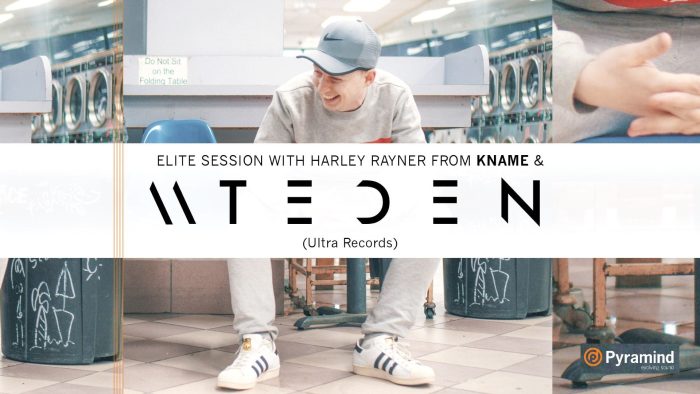 Join us for another exciting Elite Session with Harley Rayner from KNAME and Mt Eden. This exciting producer hails from New Zealand and has made a name for himself in the festival circuit and dubstep and trap communities. Signed to Ultra Records, Harley is half of the production duo Mt Eden and they have garnered millions of views and plays across social media (Their Sarah McLachlan remix has 20M views on YouTube alone). There's so much you can learn from this talented producer.

Approaching 250K subscribers on YouTube, Mt Eden has made a massive impact on the electronic music scene. Come learn tricks of the trade in Ableton Live and hear solid career advice in a very intimate setting, get your questions answered and get inspired!
This session takes place at Pyramind on July 18th, 2017, 6:30 pm. Admission is $5 USD.
More information: Pyramind