Realitone has released version 2 of Fingerpick, a virtual acoustic guitar instrument with pattern player.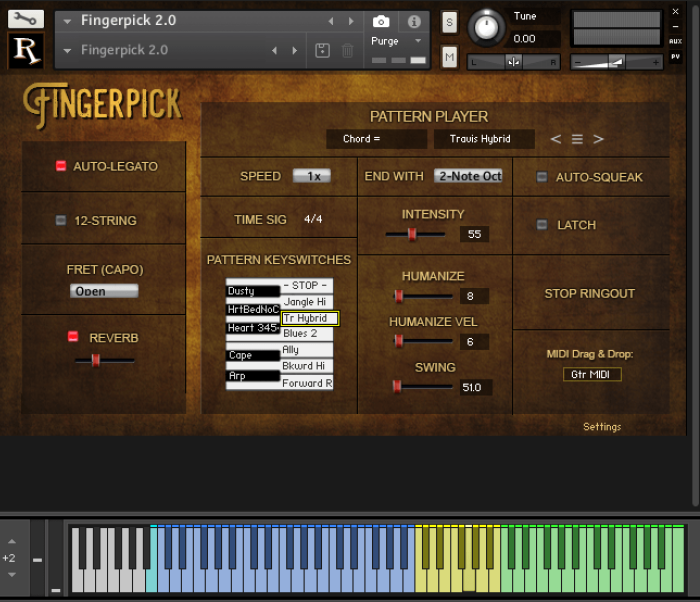 The update of the Kontakt Player powered instrument adds a new nylon string guitar to the original steel string guitar. The number of patterns is doubled (including 3/4 and 6/8 patterns) and knock and squeak samples were added (including an auto-squeak option).
Also included is a new Latch feature, so you no longer need to hold chords to keep the Pattern Player playing.
Now with both steel string and nylon string guitars (in the Bundle option), over 50 patterns, and a ton of other features. Getting authentic fingerpicking couldn't be easier.

We're so sure of it, play it for yourself and if you don't agree, send us an email and we'll give you your money back. (Trial period is 30 days.)
Fingerpick 2.0 is on sale for $89.95 USD for a limited time (regular $129.95 USD). A bundle including the new nylon string guitar is $129.95 USD during the sale (regular $169.95 USD).
More information: Realitone