Reason Studios has announced the release of Pattern Mutator, a new Player Rack Extension that helps you create note pattern sequences and then mutate them.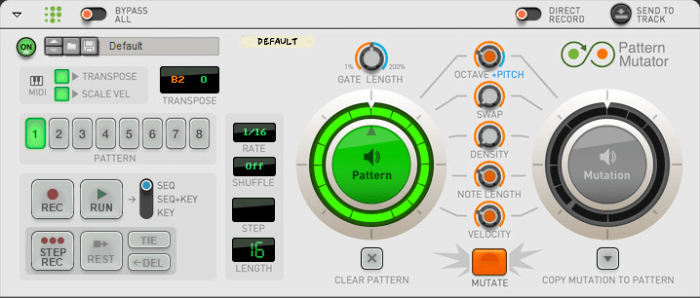 Designed to make getting started with note sequencers easy, Pattern Mutator warps pitch, timing, duration and velocity into entirely new pattern variations.
Just like in classic sequencers, you can input notes step by step or record your idea in real-time, creating a looping pattern in perfect sync with your song. Then use the Mutate parameters to set any changes you want in pitch, rhythm, velocity, and more. Once you click the Mutate button your pattern is mutated into a new semi-random variation, a new take on your idea. Click the button again and it's a new roll of the dice and a new take on your idea. Pattern Mutator, like all Player MIDI effects, attaches to any instrument in the Reason Rack to give it musical superpowers. You can also set it up to send MIDI to external plugins or hardware devices.

When you create a mutation you like, copy it to one of eight pattern slots and switch between them in your song to build your perfect arrangement. Or go deeper by mutating the resulting mutation for even more extreme variations. You never know exactly where you'll end up, but that's what makes it fun.

Patterns can automatically play back in time with your song or you can trigger them from a MIDI keyboard and transpose them on the fly to turn even simple patterns into an improvised live performance.
Pattern Mutator features
Use Pattern Mutator to generate MIDI sequences that loop endlessly and mutate them for endless variations, too.
Fully polyphonic with both classic step sequencing and real-time recording.
Save pattern variations and switch between them on the fly.
Trigger and transpose Pattern Mutator from your keyboard to perform patterns live.
Sequence any device in the Reason Rack, or use Pattern Mutator to control your hardware or other plugins via Reason's MIDI Out Device.
Pattern Mutator is available for $69 USD.
Reason Studios has also released Hypnosis, a free sound pack featuring a collection of samples, patches and REX loops.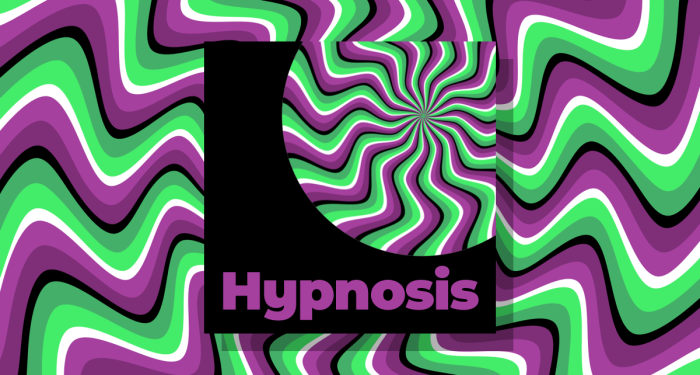 Inspired by the trailblazers of the modern house movement such as Peggy Gou, Channel Tres, and Project Pablo, this pack includes warm and wavy pads, jazzy chord progressions, silky smooth percussive loops, and that classic deep house bass sound. Close your eyes, lean back and let yourself be hypnotized by the groove.
The pack is a free download from the Reason Studios Blog.
More information: Reason Studios