Resonance Sound has announced the launch of its 2015 XMAS Sale, offering 30% off on its products for a limited time.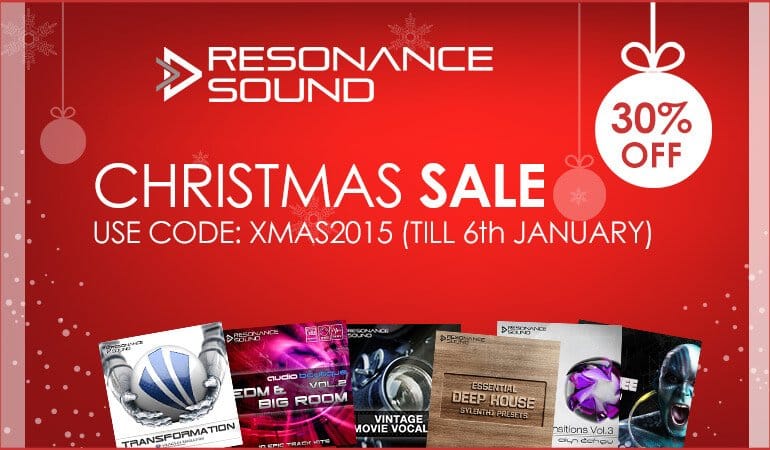 To celebrate the yearly christmas and new years holiday we launched as always on this time of the year our XMAS sale.

Till 6th january you can get all our samples, soundsets, MIDI packs & plugins for 30% off than regular (except bundles) by simply using the discount code XMAS2015 on the ShareIt checkout page. And don`t forget we also running our big giveaway – your chance to win a Roland System-1, Zynaptiq plugins and more – as maybe post-christmas present. Anyway we wish you lovely xmas holidays!
Use coupon code XMAS2015 at checkout. The sale ends January 6th, 2016.
More information: Resonance Sound