Reveal Sound has launched its Christmas Sale, offering 30% off the Spire synthesizer and 50% off on sound packs for a limited time only.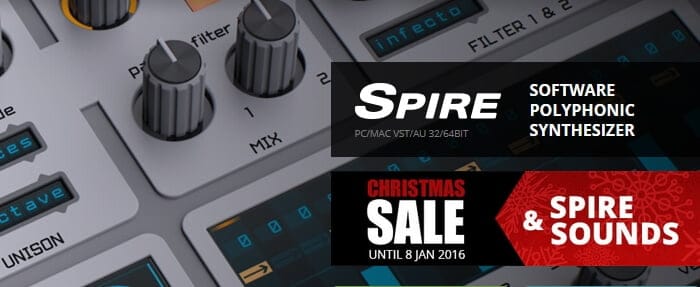 Spire is a software polyphonic synthesizer that combines powerful sound engine modulation and flexible architecture, a graphical interface provides unparalleled usability. Spire is the embodiment of the best opportunities, both software and hardware synthesizers.
The sale ends January 8th, 2016.
More information: Reveal Sound