Native Instruments has just released version 1.1 of Form, the "transformative sample-tracking synthesizer" instrument for Reaktor 6 and the free Reaktor 6 Player.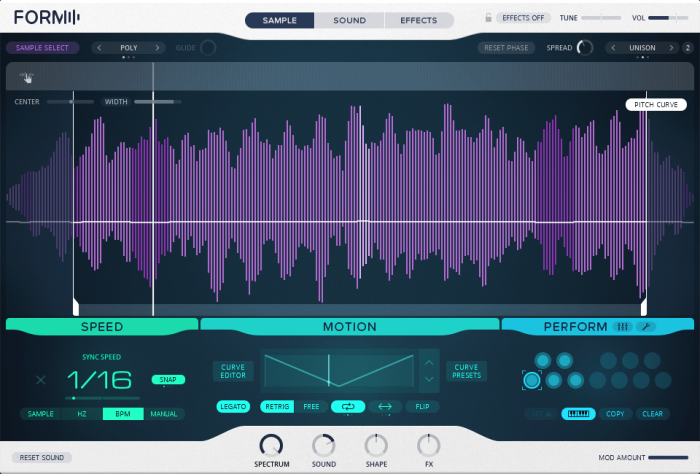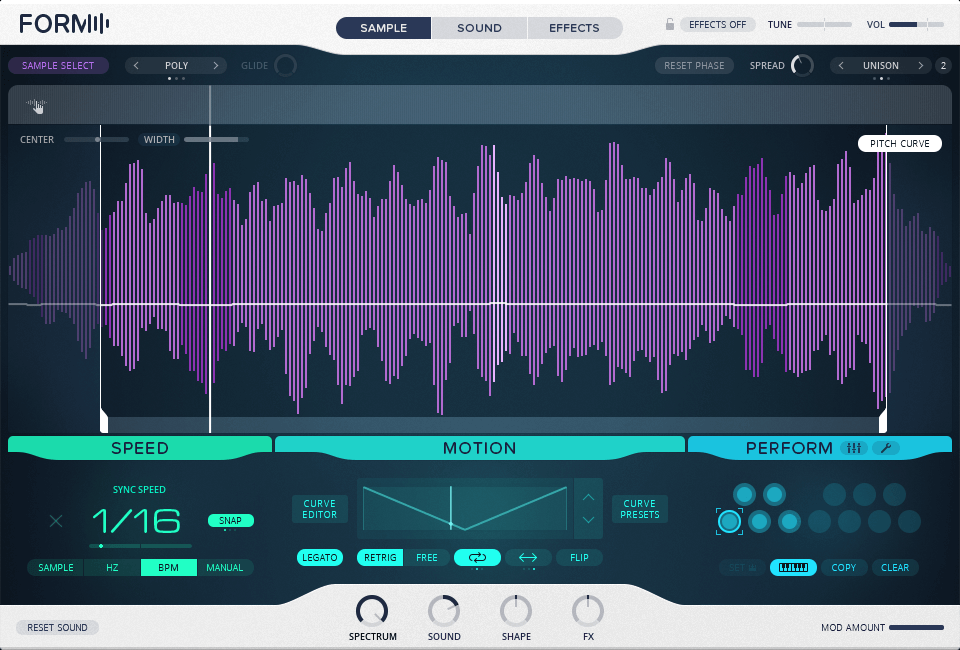 Extend sound creation beyond traditional synthesis, and transform samples into anything you can imagine. Intriguing and playful, FORM offers a refreshing approach to sound creation that delivers beautifully organic and powerful results.
If you're not familiar with Form, this creative synth was introduced with the Komplete 11 production suite. It basically lets you use any sample of up to 30 seconds as the source for the main oscillator. Form analyzes the sample and resynthesizes it, opening up a world of possibilities for creating unique sounds with ease.
Now I had not checked out Form earlier, but since I got a beta of the version 1.1 update earlier this week, I've been using it a lot.
My first impression is that Form is quite a complex instrument. It offers some interesting ways of manipulating the resynthesized sample. You can make changes to the pitch, shift formats, and mess with the harmonics in various other ways. Besides the main oscillator you also get an additive oscillator that can be used to fatten up the sound as well as to FM modulate the main oscillator.
On the effects tab we find a Frequency Shaping module with a Warmth distortion type effect, as well as a compressor, delay and reverb.
Where things really get interesting is at the lower part of the interface, where you control the way the sound is played.
The Speed section sets the playback tempo in sample length, bpm, Hertz, and new in version 1.1 there's also a manual option. The Motion section controls the play head. It follows a Motion Curve, which you can select from a bunch of presets, or you can create your own with the Curve Editor.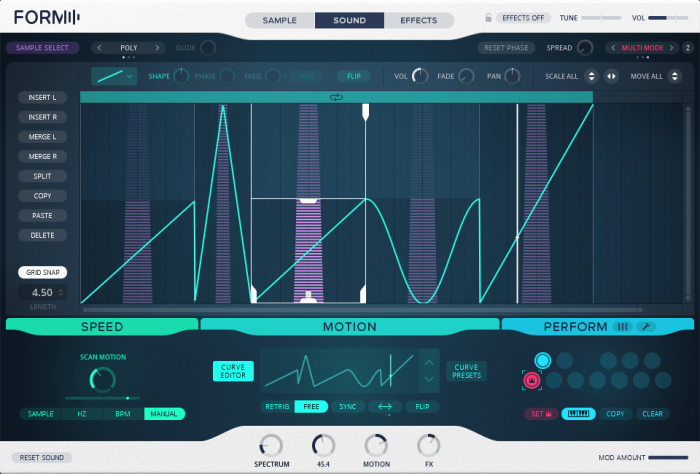 So depending on the motion curve, the play head moves forwards or backwards at a particular speed. With the new manual speed option it is possible to position the play head anywhere on curve and you can automate this to make your sound very dynamic.
Pretty much everything in Form can be modulated with 2 envelopes, 2 LFOs, a side-chain modulator, as well as MIDI velocity, keytrack, pitchbend, aftertouch and modwheel. Additionally, you can also use macro knobs and the pitch and motion curves.
Version 1.1 also adds Center and Width controls to the waveform display on the Sample page, so you can easily modulate the scan range. Also, all parameters can now be automated. There is little holding you back from designing some really complex sounds. And with the performance slots you can easily create variations of your sounds and switch between them, or combine them in multimode.
There is a LOT more to say about Form, but I reckon you should just try it yourself, or watch some videos to get a better picture of what it does.
The video below shows the useful new features that have been implemented in the version 1.1 update.
Form is available for purchase for 99 EUR/USD. It is also included in the Komplete 11 bundles.
So what do I think?
Love it. Form is exactly the kind of instrument that I will reach for when I need some dynamic textures, evolving soundscapes, and mesmerizing pads.
I mentioned Form is quite complex, but I should stress that doesn't actually mean it is difficult to use. It rewards experimentation, and with its modulation system and Speed & Motion controls, it is hard to create something that doesn't sound unique.
Form 1.1 comes with some 440 presets, and regardless whether you like some particular sounds or not, they do a great job showcasing this instrument's versatility. They also offer ample opportunity to dig deeper and understand how things work. If you're anything like me, soon enough you will be using this powerful instrument to create new sounds from your own sample library. Form totally has my creative juices going.
Native Instruments offers a free demo of Form so make sure to check it out, and come back to let us know what you think!
More information: Native Instruments / Form