Rob Papen has announced a reduced price of its Predator synthesizer instrument for Windows and Mac in anticipation of the release of Predator 2.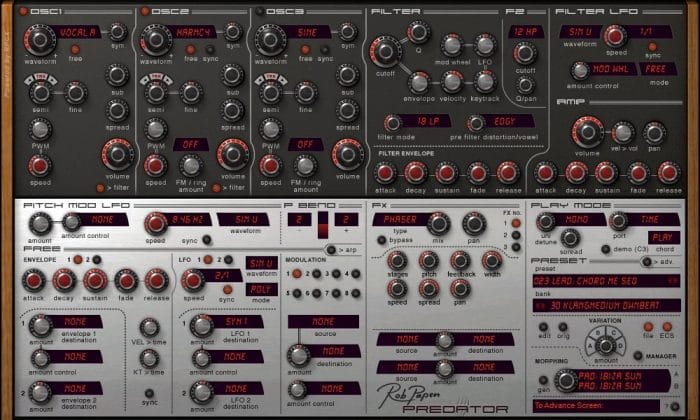 From today the 6th of May Predator has a new reduced price of Euro 79– | USD 79–!! The upgrade price to Predator 2.0 will be Euro 49– | USD 49–

So if you are interested in Predator and also interested in Predator 2.0 (when its released) you can purchase Predator now and still save money, since Predator 2.0 will be priced at
Euro 149– | USD 149–
Predator 2.0 is scheduled for release in Summer 2016, priced at 149 EUR/USD. Those who purchased Predator in March, April or up to (and including) the 5th of May 2016 will receive a free upgrade to Predator 2.0. Other Predator users will be able to upgrade for 49 EUR/USD.
Predator is available for Windows and Mac (VST/AU/AAX).