Rob Papen has released version 1.6.5 of Predator, a synthesizer instrument for Windows and Mac.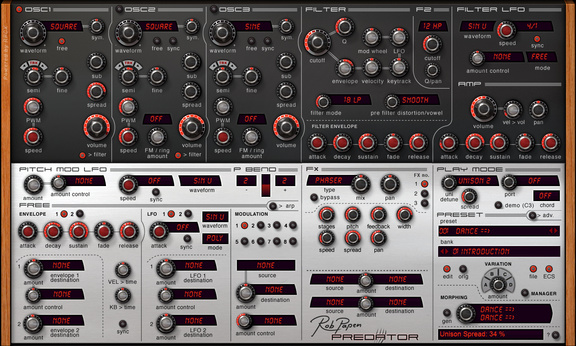 Before we start working on a bigger 2.0 upgrade of Predator we have added unison stereo spread to the current version.
It makes the unison mode in Predator much more useful.

We have also added a + and – function for selecting the waveforms in Predator and added some new presets.
Changes in Predator v1.6.5
The PC installer now installs Predator banks, presets etc in a user selected folder (defaulting to Documents\Rob Papen). If you have any 3rd party or user created banks, presets etc you should move them into this new folder, otherwise they won't show up in the plugin. The older location, for instance, could have been: Steinberg\VSTPlugins\Rob Papen\Predator.
Adds Unison Spread.
+ and – function for waveform selection.
Fixed problem with right click menu in Mac Cubase.
Fixed problem with Find on the Mac.
New presets in: 02 Predator dance 04, 03 Classic synth 05, 07 DnB session 02, 08 Ambient 02, 29 JoMal-bank 3.
New bank: 30 OddIction.
Other small fixes & improvements.
Predator for Windows and Mac (VST/AU/AAX) is available for purchase for 149 EUR / $179 USD.
Rob Papen has also announced an update to Blade, th synthesizer instrument that allows you to control the 'harmonics' of the oscillator.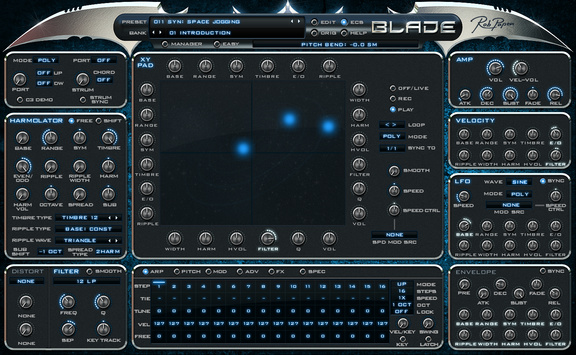 In our latest version of Blade, we have added some cool new presets! They can be found in these banks: 01 Synth 02 | 03 JoMal 01 | 03 JoMal 02
Some brilliant new presets you don't want to miss!!

Also, in case you missed the last update. Blade also has a spectral display (button next to FX) and you can set the GUI size of Blade to 150% in case you use big screen displays in your studio.
Blade for Windows and Mac (VST/AU/AAX) is available for purchase for 119 EUR / $139 USD.
Predator and Blade are also available as part of the eXplorer III bundle, which is on sale through February.
More information: Rob Papen