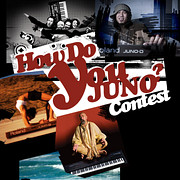 Roland has launched the How Do You JUNO?" YouTube™ Video Contest, a chance to win one of three new JUNO-STAGE keyboards.
How to enter:
Join the "How Do You JUNO" YouTube group and upload a short video to the group page. Your video must include a Roland JUNO product and the phrase "This is how I JUNO…"
Fill out the registration form. Be sure to include your YouTube username and a link to the video.
Promote your video.
Tell all your friends to watch it. Don't forget to come back in July and vote for the finalists.
For complete contest rules, click here (.pdf).
More information: Roland