Roland has launched Roland Connect 2014, introducing new Roland and BOSS products for 2014.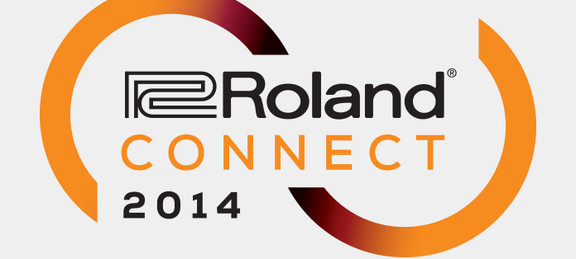 KEYS

FA-08/FA-06 – Music Workstation
Taking the "Work" Out of the Music Workstation.
RD-800 – Stage Piano
The Evolution of a Classic.
GUITAR

OD-1X – Overdrive
Special Edition BOSS Pedal with Premium Tone.
DS-1X – Distortion
Special Edition BOSS Pedal with Premium Tone.
ME-80 – Guitar Multiple Effects
Hands-On Access to a World of Great Tones.
PERCUSSION

TM-2 – Trigger Module
The Easy Way to Bring Hybrid Versatility to Your Acoustic Drum Set.
KT-10 – Kick Trigger Pedal
Rock-Solid Playability in an Integrated Low-Noise Design.
NE-10/NE-1 – Noise Eater
Acoustic Sound Isolation for V-Drums.
PIANOS
HP508/HP506/HP504 – Digital Piano
Experience New Levels of Inspiration for Creativity and Learning.
DP90Se/DP90e – Digital Piano
Premium Piano Features in an Elegant Modern Design.
HPi-50e – Digital Piano
Enhanced Piano Features and the Magic of DigiScore Bring Musical Enjoyment to Your Entire Family.
LX-15e – Digital Piano
Top Performance and Advanced Technologies in a Luxury Upright for Your Home.
More information: Roland