Acid Voice has a comparison of Roland TB-303 Clones.
From Acid Voice:
During the past years, many analog synthesizer appear on the market and all of them claimed to be the best tb 303 clone. Open your ears and discover which synthesizers emulate the best the rather unique sound of the tb-303.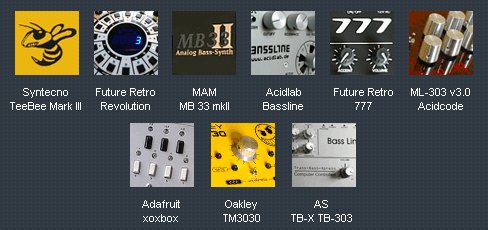 Check Acid Voice to compare sound clips, and read some in-depth analysis of the clones.
Link via Matrixsynth