Roland has announced version 1.3.0 of its SYSTEM-8 software synthesizer powered by Analog Circuit Behavior.
The update includes 2 new FM oscillators, each with 6 variations, as well as 5 new Filter variations, including the famous Jupiter-8 and Juno-106 high and low pass filters.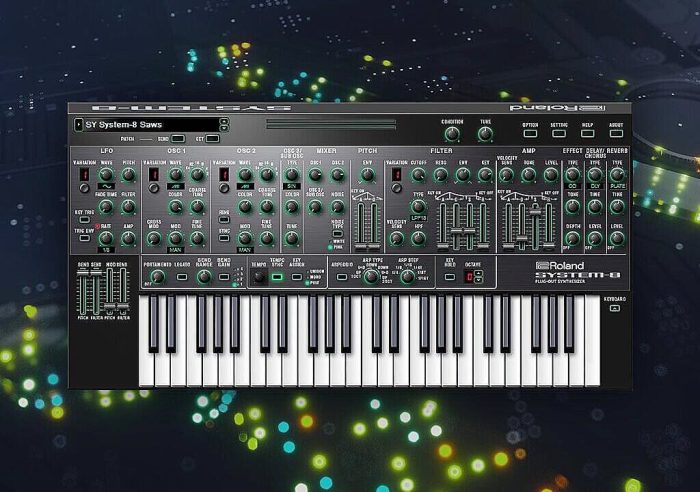 For the "Summer of SYSTEM-8," we've improved on one of the most powerful software synthesizers on the market, the SYSTEM-8 software synthesizer. How? The answer is simple.

Since the Roland Cloud SYSTEM-8 software synth is an exact duplicate of the hardware SYSTEM-8, we've adapted the all-new features from the latest 1.2 SYSTEM-8 hardware patch and applied them the Roland Cloud software version. The resultant software synthesizer went from powerful to unstoppable.
Changes in SYSTEM-8 v1.3.0
Two new FM oscillators (each with six variations).

Variation 1 has six FM waveforms produced by two sine-wave operators.
Variation 2 has a combination of three sine-wave operations and two triangle-wave oscillators.

Five new filter variations:

JUPITER-8 high/low-pass filters.
JUNO-106 high/low-pass filters.
Two different formant filters that bring "human voice" or "vowel" elements.
A harmonic filter that uses feedback to vary the overtone.
The SYSTEM-8 software synthesizer is available with Roland Cloud. New users can sign up for a 30 day trial.
More information: Roland Cloud