ROLI has announced the release of Wu-Tang The Saga Continues, a soundpack that is based on the album of the same name, featuring instrumental and vocal clips that lets beatmakers put their own spin on tracks using ROLI's music-making app NOISE or the futuristic music tech BLOCKS.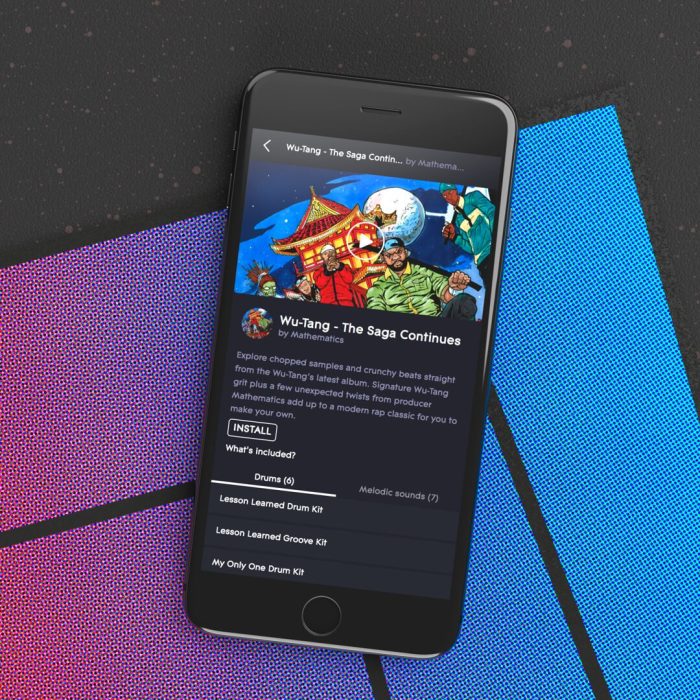 Mathematics combines an old-school hip hop crunch with some brand new sonic flavors in the studiopack drawing from Wu-Tang's long and rich history.
The scene is set with a gritty beat, chopped piano samples and kung-fu sound effects. Soulful vocals provide a hook — then give way to fiery bars provided by rapper Redman.

This is the sound of "People Say," a single that signals the return of the legendary Wu-Tang collective. It's from the brand-new album Wu-Tang: The Saga Continues. You can now take the sounds from three of the album's hit songs and make them your own in the latest Studiopack for NOISE and BLOCKS.

Featuring instrumental and vocal clips, the Wu-Tang The Saga Continues Studiopack lets you put your own spin on the singles "People Say," "My Only One," and "Lesson Learn'd". "Make your own beat or remix mine," says Mathematics, the Wu-Tang-affiliated producer who created The Saga Continues, in our film.

The album is the next chapter in the story of one of the world's most influential groups. Hip hop changed forever after the Wu-Tang Clan exploded on the scene with their 1993 debut Enter the Wu-Tang Clan (36 Chambers). The album was a colossus, featuring the irresistible beats of producer RZA and the voices of a group of young rappers who would go on to become household names.
Wu-Tang: The Saga Continues by Mathematics is available now in the Soundpack Store in NOISE.