Sample Logic is offering a 50% discount on its Marching Band Bundle, featuring the Rumble, Fanfare, and Impakt instrument libraries for Kontakt Player.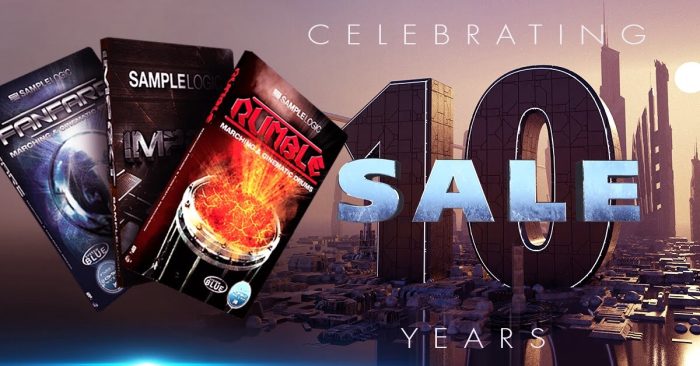 Marching Bundle features
Rumble delivers a comprehensive set of crafted marching drum samples. Each instrument was captured using modern-day film score recording techniques at multiple dynamic levels, round-robins, and at close, mid, and far microphone placements, affording composers, producers, arrangers, and performers a foundation for realizing accurate, dynamic musical productions.
Fanfare features a broad array of marching brass instruments recorded both on the scoring stage and on the field at Ralph Wilson Stadium (home of the Buffalo Bills). The indoor recordings were done at close, mid, and far microphone placements, while the outdoor recordings were captured by Grammy Award winner Frank Dorritie using state of the art stadium surround sound recording techniques. The resulting sonic textures range from full stadium ambience to an "in-your-face" brass ensemble, with all of the recordings capturing The Blue Devils' signature sound of amazingly inventive chords, avant-garde clusters, swells, and organic brass effects.
Impakt features a suite of over 850 morphed concert percussion instruments and multis for Kontakt. This diverse collection of instruments ranges from dramatically twisted marimbas and xylophones, blissful chimes and bells to massively transfigured timpani, gongs, bass drums, cymbals, and a variety of world percussion instruments. Impakt also includes a complimentary set of traditional concert percussion instruments.
The Marching Band Bundle is available for purchase for just $349.99 USD on August 20th only. Use coupon code Day6-50 at checkout to take advantage of this offer.
More information: Sample Logic / Marching Band Bundle