Samples From Mars has announced the release of LM1 From Mars, a collection of sounds from the classic 80s machine that launched the drum machine revolution.
The pack includes recordings of two LM-1 units, with clean and color versions including up to 30 pitches per drum voice.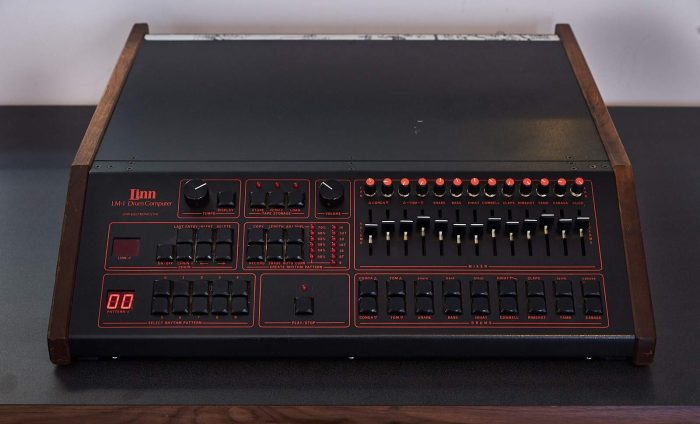 The LM1 is one of the most rare and sought after drum machines of all time, and as a result, not many sample packs exist. And the ones that do are either incomplete, low quality, or have the wrong sounds (many units are loaded wth custom samples).

So, after waiting around for years trying to locate one, we ended up finding two in the same week this year. Needless to say, we were excited, and set forth creating the most comprehensive and highest quality LM1 pack in existence. With extreme attention to detail, we multi-sampled a combination of both units, at as many pitches, decays and even round robin (Hi Hats) as we could, without going overboard! Everything was run both cleanly and heavily processed through our API 1608 console and Apogee Symphony MKII.
LM1 From Mars features
3,374 24bit WAV LM1 Samples.
(12) 16x Hit Kits for easy jamming.
Clean & Color versions of all samples.
Original Bass Drum, Snare Drum, Rim, Clap, Hi Hats, Conga, Tambourine, Cabasa, Cowbell.
Additional: No Filter Bass Drum, No Filter Tom, Crash, Ride, and Trimmed samples.
Heavily multi-sampled: up to 30 pitches per voice & round robin hi hats at different decays.
Sampled through an API 1608 console and Apogee Symphony.
100% Hardware processing.
(8) Midi Groove templates capture the LM1's signature quantize & shuffle.
211.3 MB Unzipped.
Formats: Ableton, Kontakt, Logic, Reason, SFZ, FL Studio, Maschine & Battery, MPC1000 & MPC2500.
The sample pack is available for $39 USD.
More information: Samples From Mars