Samples From Mars has launched 2600 From Mars, a multi-format sample library featuring 40 extensively multi-sampled instruments and 8 drum kits made from the sounds of the ARP 2600 synthesizer.
With all of our synth efforts, we strive to capture a wide variety of patches, covering your bases with raw oscillators and progressing to complex, intricate modulations. Our processing follows this same approach, varying from completely dry and punchy, to warm, saturated and over the top – changing preamps and processing on a patch by patch basis to give you the cleanest clean and the dirtiest dirty.

The 2600 shines because it too, provides a huge diversity in sound, and is equally at home making huge, basic patches as it is with longer, more complex modulation. And once you wrap your head around the synthesis architecture, you can dive in anywhere along this spectrum – starting with a simple, funky saw boogie bass (a la Todd Terje), graduating to dual oscillator house stabs, experimental noise, piercing percussion, and full on drums.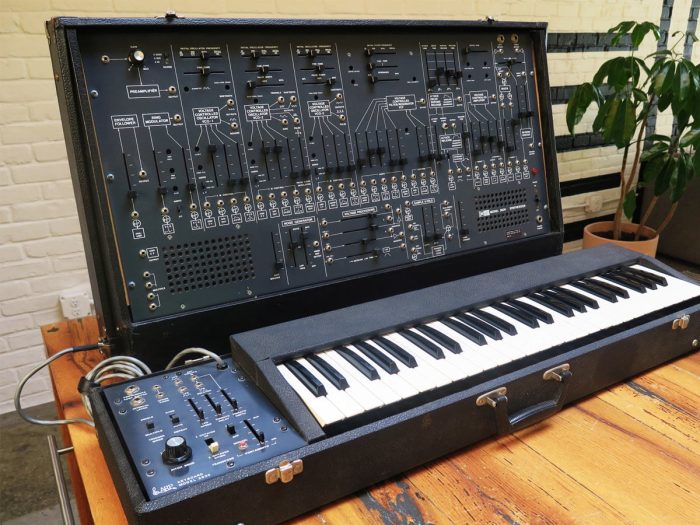 2600 From Mars features
40 Multi-Sampled 2600 instruments For Ableton, Kontakt, Logic & 24bit WAV.
Sharp boogie basses, funky sci-fi FX, experiments leads, modulating patches.
Clubby synth drums, piercing house basses, experimental pads, R2D2 FX, modular experimentations and more.
Extensive multi-sampling, modulation and FX routing on all instruments.
Hand trimmed and looped to perfection.
Clean and processed recordings with a variety of Class A gear.
1.8 GB unzipped per format.
2600 From Mars is available for purchase from Prime Loops for £32.95 GBP.
More information: Samples From Mars / 2600 From Mars