Samples From Mars has released Drumulator From Mars, a sample pack featuring the sounds of the 12 bit drum machine created in 1983 by Emu Systems.
The pack includes 500 classic Drumulator and MPC Drumulator hits, with pre-made kits for easy use.
After achieving success with the Emulator, Emu took aim at creating a much more affordable Linn LM1. And while the results certainly didn't sound like an LM1, the Drumulator nonetheless had a successful run in the 80s, and is featured on countless productions, from Patrick Cowley to Depeche Mode (some people say it's the sound of Depeche Mode from '83-'84).

And while it doesn't exactly do Linn, it does its own thing quite well: crunchy and lo-fi, 12bit 80's drums.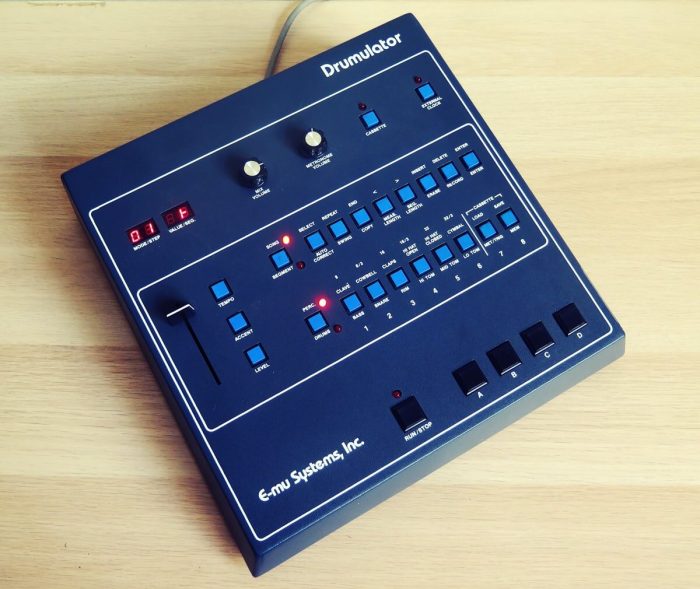 Drumulator From Mars features
500 24bit WAV Drumulator & Drumulator MPC60 Samples.
7 pre-made 16x hit kits for instant jamming.
Gritty, lesser known 80s drum machine hits including: Bass Drum, Snare, Clap, Clave, Cowbell, Hi Hats, Ride, Toms and Rim.
All original drumulator samples captured cleanly.
Additional colored samples and MPC60 versions (at all possible tunings).
Fattest Drumulator Bass Drum of all time?
Ableton includes (1) master drum rack containing all samples, and (7) pre-made kits racks.
Kontakt, Logic, Reason & Structure include: (25) individual hit instruments, and (7) kits instruments.
Maschine & Battery include: 7 pre-made kits.
MPC1000 & MPC2500 include: 7 pre-made kits on 2 MPC Programs.
75 MB Unzipped.
The Drumulator sample pack is available for $29 USD.
More information: Samples From Mars / Drumulator From Mars